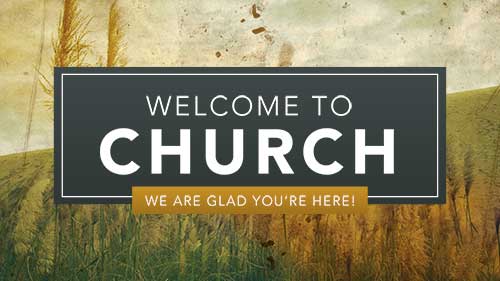 At the River of Life Christian Center, we are always excited to welcome visitors!  Here is some information that we hope will make your visit more comfortable!!!
We are located at 677 S. Dickinson Dr. which is at the corner of Bonner and Highway 69 (Dickinson).  This is about a mile south of the traffic light toward Alto.  We have parking in the front of the building, rear of the building and across the street at 69/Bonner.  There are ramps at the front and back door (though they are steep!) for your use.  Our building doesn't look like a traditional church since it was a hospital for many years beginning in the 1940's.  Many folks come in stating that they were born here!  We think a "spiritual hospital" is a great use for this facility and hope you feel at home!
Please don't worry about what to wear!!!  Come as you are – Jesus accepts all garb!  Be comfortable – but come ready to worship!!!
When you come feel free to ask anyone questions!  Also, we would love to have you fill out a short visitor's card so we have a record of your name and how to contact you!
We have a nursery for little ones starting a half hour prior to services and kids are dismissed following the song service and announcements.  Our Kid's church goes through 12 years old.
It is our hope that you come, feel welcome, encounter the Lord, and come back!!!  Our family is growing and we hope you want to be part of it too!!